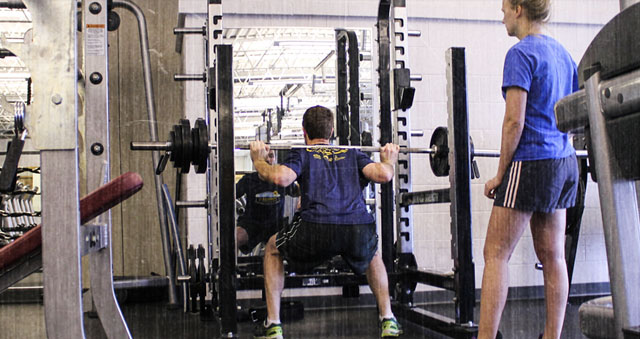 Women's Weightlifting
A 60 minute group personal training is focused on building overall strength and core conditioning, highlighting the importance of good lifting form. All fitness levels and ages welcome. Class size is limited.
Location
Weightlifting is held mainly in Statera's lower-level TRX room equipped with rubber activity flooring and often in the Yoga room.
---
Exercise for Cancer Recovery
This is a research-based exercise program that focuses on building strength, balance, flexibility, range of motion, and functional movement. This program is for men and women who are diagnosed with cancer and either in treatment or post-treatment. This is a 60 minute class.
Location
Cancer Recovery is held in multiple places of the fitness center, depending on the itinerary of each specific class.
---
Cyclosquat
Two of the best workouts rolled into one! Strengthen your core, gluts, quads, and hamstrings with 3-4 minute squat intervals on the floor, segmented between 12-15 minute cycling intervals. This 60 minute unique cross training class paired with a hot soundtrack is sure to amplify your calorie burn.
Location
Indoor cycling classes are done in Statera's spin fitness studio, with various light and music settings to create an energized atmosphere, which will vary upon instructor. Our stationary bikes have toe clips which allow ability to wear tennis shoes but pedals also work with Shimano-style SPD cleats. Class size is limited.